John on August 7, 2009 at 10:55 am
Here's that HCAN strategy memo brought to life at a Miami Tampa Town Hall with Rep. Kathy Cantor:
Just like the HCAN memo said, they had their people toward the front and outnumbered the protesters. Note the guy in the "Union Tough" shirt in the front row. And just like the memo said, they decided who to let in and who to shut out of the "public" meeting. Even when someone says "there's a fight starting in here," Rep. Cantor continues as if nothing is happening.
Here's another angle from outside the door.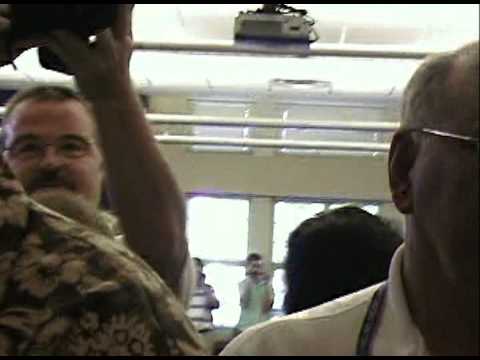 After the big union guys shove everyone out and close the door, there's a brief shot of this guy who was in their way: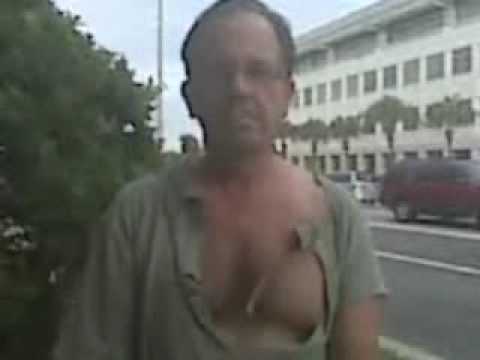 But remember…According to Lee Fang and Think Progress, it's the right-wing extremists who are acting like an out of control mob.
Update: Lest anyone try to claim this approach is not coming from the top.
[Note: My original headline misidentified the city as Miami. It was actually Tampa. My bad.]
Category: Politics |