Morgen on July 13, 2009 at 12:12 pm
As most of you are painfully aware, the Democrats recently achieved the magical 60-seat number in the Senate when Norm Coleman conceded defeat to comedian Al Franken in the Minnesota election. I'm not sure where this proliferation of B-rate celebrities in government is headed, but you can see how well it's worked out for us here in California. Anyway, somehow Senator Franken managed to finagle a seat on the Judiciary Committee. Here are the highlights from his opening statement at the Sotomayor hearing earlier today: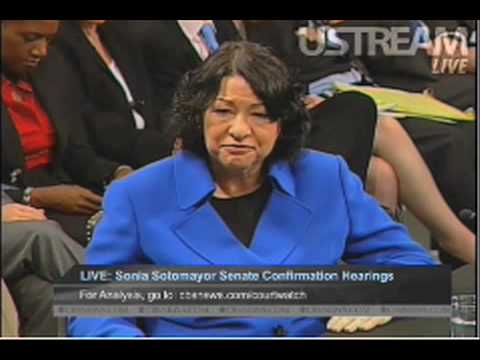 And believe me, that "highlight" could not come soon enough.
The hearing has concluded for the day. I'll post a clip of Judge Sotomayor's full opening statement when it becomes available shortly. It wasn't long and she made a couple of statements which present an interesting contrast to her earlier comments which have generated so much controversy.
Things will get much more interesting tomorrow as the questioning begins.
Category: Politics |