John on December 11, 2006 at 12:19 pm
One of the recurring cries of elected Democrats in the wake of the Foley e-mail scandal was that the voters should hold Republican leadership responsible for not acting on what they knew. True, Hastert did not have the disturbing IMs which came out later, but that's because he made no determined effort to investigate. LEADERSHIP FAILURE! That was the rallying cry.
Except it turns out the Clintonite and former DCCC chair Rahm Emanuel had heard about the story in 2005. One of his DCCC staffers had copies of the e-mails at that time. Despite this, Emanuel not only didn't investigate it at the time, he went on television after the scandal came out and lied about having knowledge of them: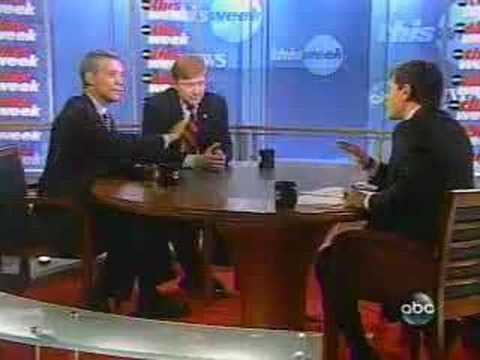 You know things are bad when leftist scold Glenn Greenwald calls a fellow Dem a liar.
[HT: Hot Air and Newsbusters]
Category: Politics |