Morgen on May 3, 2009 at 2:18 am
U.S. Court of Appeals Judge Sonia Sotomayor is considered a leading candidate for Obama's nomination to replace David Souter on the Supreme Court. In fact, just last month ABC's George Stephanopolous, who is close to the Administration, was apparently tipped off to an upcoming Court vacancy and touted Sotomayor as a near "lock" for the nomination.
Undoubtably, Administration officials and other political operatives are digging feverishly through past court cases and other background information on Sotomayor and the other candidates being vetted. I'll leave the legal analysis of Sotomayor's judicial track record for those more qualified to do so. It's interesting though that she is being promoted by some pundits as a relatively moderate, bi-partisan choice for Obama given that she was initially appointed to the federal bench by George H.W. Bush.
I'm not so sure this is going to fly. I did a little digging of my own and found a video clip from 2005 where Judge Sotomayor had something very interesting to say about her view on the role of the judiciary. She was participating in a panel discussion at Duke University Law School and was responding to a question on the pros and cons of different types of judicial clerkships. Watch: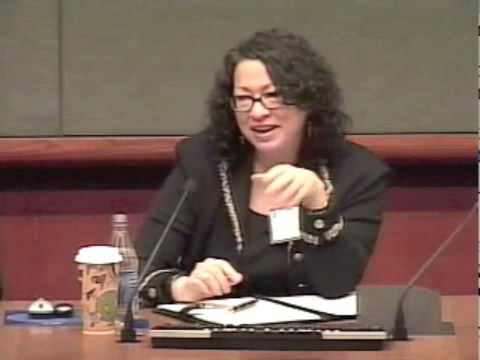 So she's a judicial activist…I'm sure she is a moderate one though! Unbelievable. With a comment like this I only hope that conservatives have the last laugh if she gets the nomination.
Update: Full video clip from 2005 available here. The comment I highlighted comes just after the 43 minute mark…but by all means watch the full thing. I seem to have stirred up a mini-controversy amongst the conservative legal crowd with this. May I suggest that it is ultimately Judge Sotomayor's job to explain the basis for prior statements she has made? Or is Sotomayor a candidate that conservatives should consider supporting? Please make this case directly if that is really what you think.
I think we risk becoming our own worst enemy when we go to such lengths to intellectually rationalize and justify statements made by our political adversaries. Personally I find the in-jokiness of the whole thing the most offensive. But hey, I guess I'm just a rube…clearly there is nothing wrong with a member of the federal court stating that their job is to make policy.
Scott Adds: I don't know HOW Judge Sotomayer is going to explain her comments about the Court of Appeals not making law.  OBVIOUSLY that is EXACTLY what she believes they should be doing:
"…Court of Appeals is where policy is made, and I know this is on tape and I should never say that because we don't MAKE law.  I know…uhm…ok…  I know, I know.  I'm not promoting it and I'm not advocating it.  I'm…you know…uhm…ok…uhm…"
Talk about a "wink, wink, nudge, nudge" moment.  Everyone there KNEW what she meant.  That's why they were all laughing.  What's a "wink, wink, nudge, nudge" moment?  Let's have our friends at Monty Python give you an example: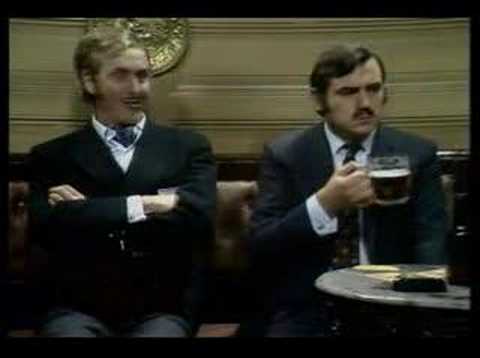 Category: Politics |