Morgen on April 29, 2009 at 11:22 am
Former President Bush, on the occasion of his first 100 days in office, invited all 535 members of Congress to attend a luncheon at the White House. He briefly addressed those in attendance – watch: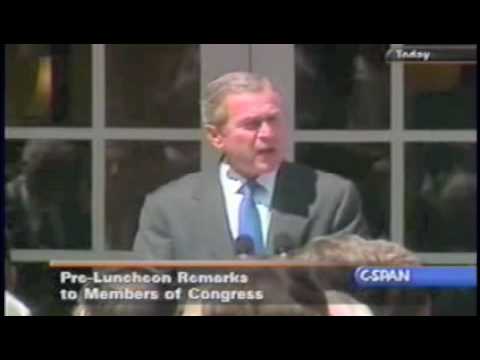 WELL, I'm sure glad that those dark days of partisan rhetoric and self-absorption are behind us!
Meanwhile, apparently most Dems were a little too busy to attend. I guess they had more important things to do – like working on this very early artifact of Bush Derangement Syndrome. (Note that this site was published by the Democratic National Committee, not some fringe liberal group).
Stay classy, Democrats!
Category: Politics |