Morgen on April 27, 2009 at 11:10 pm
I posted earlier on the Democrats' plan to use a government-provided healthcare option as a backdoor to a single-payer, socialized healthcare system. In support of this claim, I referenced a news article quoting Rep. Jan Schakowsky (D-IL) at a healthcare reform rally in Chicago earlier this month.
Well, now you can hear for yourself what Rep. Schakowsky had to say, as video of her speech just became available today. I've extracted the relevant clips – watch: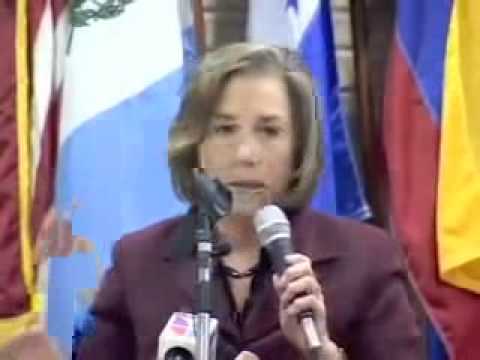 This video makes it crystal clear how important it is for conservatives to fight tooth and nail against the inclusion of a public-plan option in the healthcare reform bill. The future of our healthcare system and the financial security of our nation depends on it.
Exit question: How many jobs are supported by the private health insurance industry?
Update (6/18): We've had to update the underlying YouTube clip twice now because of suppression on the part of the liberal activist organization that posted the original full length Schakowsky clip. They cannot suppress this. If need be we will host this video ourselves!
Category: Health & Education, Politics |