John on April 9, 2009 at 11:33 pm
Here's the excuse:
The White House is denying that the president bowed to King Abdullah of Saudi Arabia at a G-20 meeting in London, a scene that drew criticism on the right and praise from some Arab outlets.

"It wasn't a bow. He grasped his hand with two hands, and he's taller than King Abdullah," said an Obama aide, who spoke on the condition of anonymity.
Here's the clip: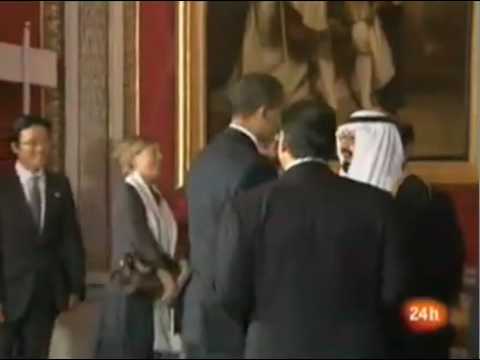 So, are you buying that explanation or is this the most pathetic spin ever?
[HT: Ace]
Update: In the comments, Lucas asks why this matters. My answer from the comments:
The thing about signs of respect is that they're given from the lesser to the superior. The enlisted man always salutes the officer. It's not a personal decision it's part of being a soldier.

So the leader of the most powerful free nation on earth doesn't bow to the unelected dictator of an Islamic kingdom. Shaking hands as equals is humility enough.
Category: MSM & Bias |