John on February 17, 2012 at 2:57 pm
The FBI was on top of this and had him under round-the-clock surveillance for several weeks: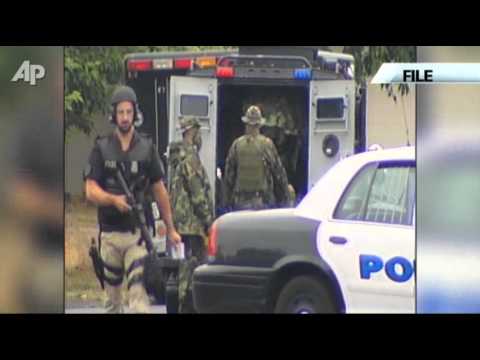 The Washington Post has more:
Amine el-Khalifi, 29, was picked up while carrying an inoperable MAC-10 automatic weapon and a fake suicide vest provided to him by undercover FBI agents posing as al-Qaeda associates, U.S. officials said. They said he entered the United States when he was 16 and was living as an illegal immigrant in Northern Virginia, having overstayed his visitor's visa for years.
Just before heading to the capitol with his FBI-provided fake-bomb, Amine worshiped at the Dar Al-Hijrah mosque. Here's how the Post handles that:
As news of the arrest spread, several members of Dar al-Hijrah expressed concern that the mosque could be thrust into the spotlight once again. The mosque has suffered criticism in recent years because of terrorist suspects who were later found to have worshiped there at some point. Its leaders, however, have pointed out that it is also one of the biggest mosques in the Mid-Atlantic, and as such attracts worshipers from all over, including many infrequent visitors.

"It's tough the thought of having to go through all of this over again," said a regular attendee, who did not wish to be identified because he is not part of the mosque leadership.
If you're wondering what they're hinting at here it is. Anwar al-Awlaki was the imam of this mosque just prior to 9/11. In fact, he was the person the Washington Post turned to after the attack as the face of peaceful Islam:
Two of the hijackers apparently visited Hasan at the mosque prior to that day. It's also believed that Nidal Hasan, the Fort Hood shooter, may have visited. Seems like a pretty significant thing to intentionally leave out of the story even if he had no connection to the mosque beyond one visit.
Category: Uncategorized |