Scott on January 24, 2009 at 10:57 pm
Today marks the 25th anniversary of the unveiling of Apple's Macintosh computer, one of the most glorious days in the history of mankind.  I frequently point out to my blogging partner John the inherent and obvious superiority of Mac over Windows.  For some reason, he doesn't see things that way.  I think it has to do with all the unconfessed sin in his life that clouds his thinking.  I keep praying that one day he will see the light, turn away from the abomination of his self-built Windows machine and turn to the more pure, more holy computer platform.  He is resistant, but one day his heart will soften and then he will know the bliss and joyous rapture of the Macintosh.  He already has an iPhone so it is only a matter of time.
Anyway, tonight I was cruising the internet hoping to find a cybergathering of a coven of Macintosh worshippers that i could AIM with.  But nothing.  I even tried going to Second Life to see if I could find a group of Mackies that I could join in with in chanting the names of the Deities of the Mighty Rainbow Apple (Steve Jobs, Steve Wozniak and Ronald Wayne).  But still nada.
Instead I put a party hat on my iMac, sacrificed two unblemished Dell desktop systems and a Gateway laptop on the stone Apple alter I have in my back yard, popped a bottle of champagne and toasted to the stars the greatness of the Mac.
Well, not really.  But I did come across some cool things that I thought people might enjoy.
#1:  The first Apple advertisement with allusions to Orwell's 1984:

#2:  The second Apple advertisement with allusions to PC users as lemmings walking off a cliff: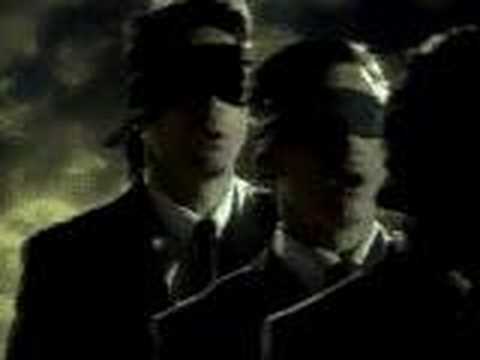 #3:  The first Los Angeles Times review of the original Mac:
#4:  Apple's first baby – The 128K Macintosh
Eventually, my blogging partner John will have to go to sleep.  THAT  is when the pod I placed in his office under his desk will spring to life and make him one of us.  Only then will he be able to appreciate life in the Macintosh Collective!
STEVE JOBS IS WATCHING YOU!
Category: Science & Tech |