John on February 3, 2012 at 2:51 pm
This is day three of the soccer riot in Egypt: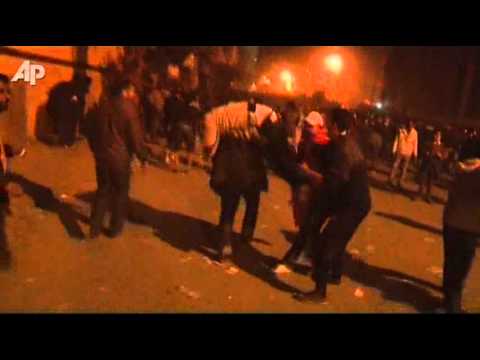 I don't quite get what the hell is going on here. I understand people are angry about the soccer riot. I understand they blame the police for not restraining…the hooligans. So now the response is to act like hooligans in front of the police headquarters?
"We will stay until we get our rights. Did you see what happened in Port Said?" said 22-year-old Abu Hanafy, who arrived from work on Thursday evening and decided to join the protest.

The ministry in Cairo, a focus of hatred for football fans who say lax policing was to blame for the stadium disaster, has been hemmed in by street battles since Thursday.

Thousands staged running battles with riot police throughout Friday, ignoring government appeals to end the violence.
So what are the police supposed to do with the anti-hooligan hooligans?
Category: Foreign Affairs |