John on January 29, 2012 at 9:55 am
Here's how it started:
And here's what it devolved into. As you can see the anarchist kids wearing black (with faces covered) have homemade riot shields. They were clearly looking for trouble: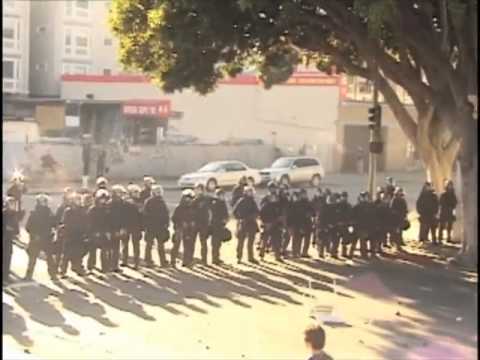 Another angle on the same clash (via @Nickarama). You can hear the chants of "F@ck you, pigs!" Isn't this supposed to be about Wall Street or something: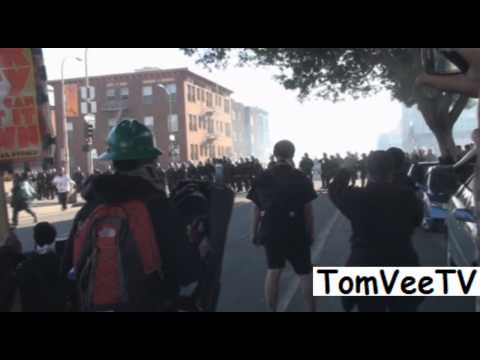 The San Jose Mercury News describes the action:
Demonstrators spent the day trying to break into a convention center and temporarily occupying City Hall and a YMCA, all the while snaking around lines of riot-clad police periodically shooting bean bag projectiles, among other uses of nonlethal force.

Saturday marked the first major clashes between protesters and police since November and left three officers with minor injuries, as protesters threw bottles, metal pipes, rocks, spray cans and "improvised explosive devices," police said.
Occupy members broke in to City Hall and stole two American flags which were shredded and set on fire:
But the press will not say the protesters were anti-American any more than they'll say they are anti-capitalist. The media continues to give Occupy a shield from any unpleasant characterization.
Category: Crime & the Law |