John on December 16, 2011 at 9:28 am
Actor Christian Bale attempted to visit a blind lawyer named Chen Guangcheng who has been sentenced to home confinement. As you'll see, the secret police were on hand and physically attacked the cameraman before chasing Bale and his group out:
The somewhat surprising part of this story, not mentioned by this CNN clip, is why Chen has inspired so many people:
As a result of his courageous work investigating reports of forced abortions and sterilisations by local authorities in Linyi, China, Chen Guangcheng, a blind, self-taught lawyer and human-rights activist, has endured a relentless campaign of harassment, persecution and physical abuse for the past six years.

Sentenced to four years and three months in prison on spurious charges of "damaging property and disturbing traffic", the 40-year-old served his sentence in full and should have been freed in September 2010. But upon his release he and his family were immediately placed under house arrest.
In this video, Chen describes his experience since his release from prison and what house arrest means, i.e. surveillance cameras, no phones, beatings.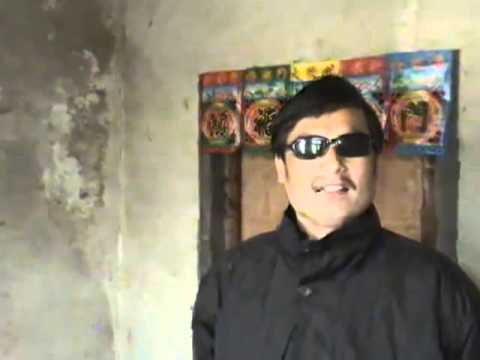 This is the society that progressive idiots like Thomas Friedman (and President Obama) routinely praise as a model of efficiency. No thanks. Freedom may be less efficient in some ways but it's a lot more tolerable.
Kudos to Christian Bale for bringing attention to this and to Life News for staying on top of this story and alerting me to it.
Category: Uncategorized |