John on December 7, 2011 at 5:50 pm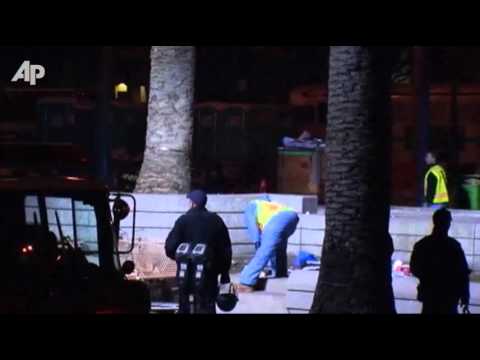 This AP story says at least 85 were arrested. The SF Examiner says 70 and add that there is about $50,000 in damage to the park:
Recreation and Park Director Phil Ginsburg estimated there was up to $50,000 worth of damage to the area, including dead grass and irrigation system problems. The department is working to reopen the area as soon as possible, but the grassy areas and bocce ball courts, a large portion of what was once the Occupy SF encampment, will remain closed for weeks as they are restored.
That's nothing compared to the cost of policing the camp which is expected to come close to $1 million. This being San Francisco, several members of the Board of Supervisors are already rooting for the occupiers to return:
Supervisor John Avalos said that he known about the raid he would have been down there along with other community leaders to prevent it.

Others anticipated the Occupy SF movement will return to the plaza.

"What we have heard from [Occupy SF] is that they are not going away. I hope that the city continues to work with them as they come back because it seems that that's what they will do," said Supervisor David Campos. "I don't see that there is anything legally that prevents them from going back."
Sure, why not have this pointless campsite continue at taxpayer's expense indefinitely. Great idea.
Category: Crime & the Law |