John on December 16, 2008 at 10:14 am
This has been brewing for a while. About two weeks ago, Lila Rose released a tape of an undercover sting operation she performed at an Indiana PP office. In the tape, she tells a counselor she is 13 and is pregnant by an older man. This is statutory rape under Indiana law, but the PP counselor doesn't want to hear about the man's age. She then advises Lila to cross state lines to Illinois and lie about the situation in order to procure an abortion which would be illegal in Indiana.
Once exposed, Planned Parenthood claimed it was "deeply concerned" about this incident of lawbreaking at one of their facilities. They promptly fired the woman in the video and promised their own investigation. Your basic corporate CYA. I wonder how much they promised her to just shut up or was loyalty to the cause enough?
Today Lila released a second video from another clinic. Same state. Same premise. Same result.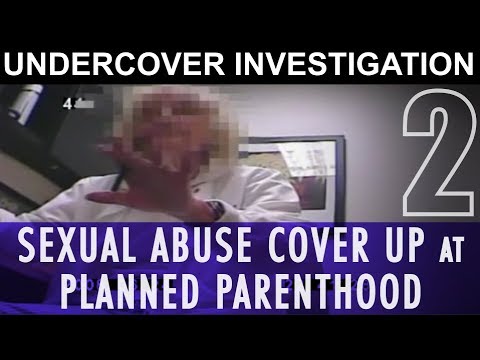 Somewhat surprisingly, the Indiana Attorney General is actually investigating Planned Parenthood based on these results. Only time will tell if this is a real investigation or cover from a fellow traveller.
What continues to be most amazing about Lila Rose is that, as a college student, she has done more serious investigation of Planned Parenthood than all the media outlets in the nation combined. Recall that she's the same person who got the same results from a similar undercover effort last year. She also, in another undercover sting, offered PP money toward the abortion of a black child on racist premises. Planned Parenthood was happy to take the money in those cases.
There is clearly a lot of dirt to be dug here! So where in the hell is 60 minutes on this story? Where is 20/20? Nightline? Time? Newsweek? Crime after crime is caught on tape and the liberal media just keeps averting its eyes.
[HT: Hot Air for the video]
Category: Pro-Life |