John on December 5, 2011 at 10:51 am
The AP summarizes a conflict that went on for hours yesterday: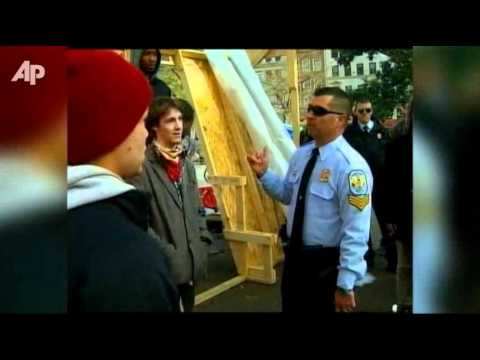 There's an opinion piece in the Post giving DC police a pat on the back for their handling of the showdown:
All day and into the night, the police were being taunted. Insults and sometimes water bottles were hurled their way. Cameras were pointed at them from every direction.

Yet, as they have done throughout the downtown drama known as Occupy D.C., the U.S. Park Police and D.C. officers displayed remarkable discipline and restraint Sunday during their confrontation with protesters in McPherson Square…

Like a game of wills between parent and toddler, the police counted — one, two, three. And they began arresting the ones who remained inside the barn.
Read the whole article. She goes on to note that even some of the occupiers were disgusted by the juvenile display of the barn-clinging, cop-taunting protesters.
Category: Crime & the Law |