John on November 18, 2011 at 1:25 pm
I think this clip, in which a clearly hostile and dismissive David Letterman hectors him, show why people like Herman Cain. Rather than get upset at Letterman's snark, Cain persists and actually wins Letterman's audience over to the point that even Dave is forced to relent: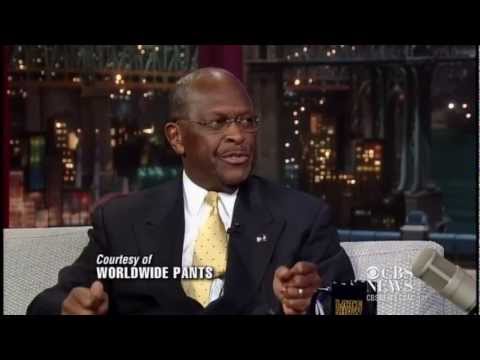 Again, this isn't substance and it's not a reason to vote for someone, but it does make me like Cain a bit more.
And, damn, didn't Dave used to be funny? Now he's Janeane Garofalo with liver spots.
Category: Politics |