John on November 7, 2011 at 9:58 am
Yesterday morning we posted video of Occupiers in Oakland taking over a Burger King. We also noted that something similar happened in Boston leading to three arrests. Today there is word that the three men in Boston have been charged. There's also a bit more about what their apparent message was:
Officers who had followed them said that a full house of "restaurant employees and customers appeared to cower in fear and had a look of shock and disbelief on their faces at such a commotion,'' police said.

The signs, which were made from white bedsheets wrapped around 3-foot pieces of wood, were kept by police as evidence. They read: "Fight for your rights'' and "Capitalism is the crisis, steal everything,'' according to the police narrative of the incident.
Here again is video of the arrests: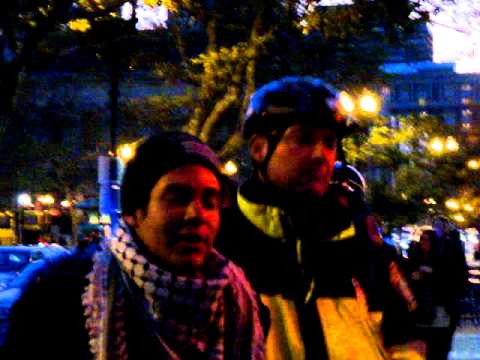 Category: Uncategorized |