John on November 3, 2011 at 8:26 am
Two nights ago the Occupy Tulsa camp was removed by police enforcing a rule about staying in a park after 11pm. Here's a video report from KJRH: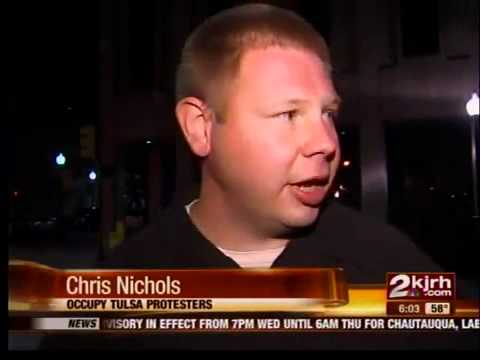 There's also a You Tube clip shot by the occupiers that night. This one bit caught my attention:
It didn't work in Nuremberg guys. Thank you very much. No those people were hung for what they did. Following orders is no excuse. Believe me there will be truth and reconciliation trials.
Truth and Reconciliation was the program instituted in South Africa after the end of apartheid. They were hearings not trials. Still the idea that this punk with a flip cam thinks he'll be sitting in judgment of the police after the glorious revolution is enough to make you laugh or cry. Talk about delusions of grandeur.
Category: Uncategorized |