John on October 24, 2011 at 11:16 pm
The LJ World reports on two assaults that happened at Occupy Lawrence in Kansas over the weekend. The first was a punch thrown. The second was, reportedly, a sexual assault that took place Sunday night:
someone who had been at the Occupy Lawrence camp reported on Monday morning a possible sexual assault. He said he did not believe the victim or any possible suspects were members of the group but rather were transients who stayed in one of the group's tents Sunday night.

Though he was not present at the camp Sunday night, Phoenix said he was told of the filing of the sexual assault report. He said that witnesses had told him that two men and one woman came into the camp seeking a place to sleep and were offered one of the open tents. He said that group members were "deeply affected" by the events and were considering new measures to ensure their safety within the park, including distribution of a flier titled "Creating a safe space," which asks participants to "refrain from engaging in activities that are not conducive to creating and maintaining a safe space."
The Occupy Lawrence members were told to vacate the park at night last Thursday: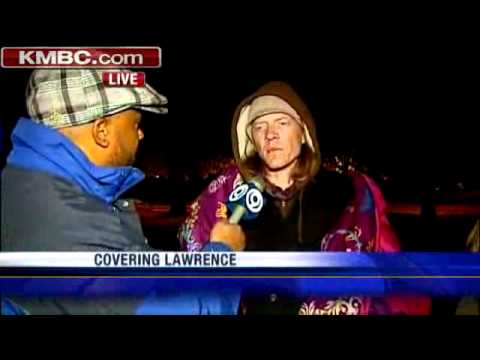 Saturday 10 members of the group were ticketed but a local lawyer offered to help them fight the tickets. Now, with the reported sexual assault, the authorities concerns about having people sleep overnight in the park have proved justified.
Category: Uncategorized |