John on October 6, 2011 at 5:26 pm
From the Hill:
In a shocking development Thursday evening, Senate Majority Leader Harry Reid (D-Nev.) triggered a rarely used procedural option informally called the "nuclear option" to change the Senate rules…

The chair, which was occupied by Sen. Mark Begich (D-Alaska), ruled under the advice of the Senate parliamentarian that Republicans had the right to force a vote on a motion to suspend the rules and proceed to President Obama's controversial jobs bill.

Republicans planned to use this right of the minority to embarrass Obama by showing that many Democrats do not support his jobs package as originally drafted. But Reid moved to kill their plan by appealing the chair's ruling, triggering a vote.

The maneuver is arcane but momentous. If a simple majority of the Senate votes with Reid and strikes down the ruling, the chamber's precedent will be changed through the unilateral action of one party.
Reid won the vote, so it's done. Some of these folks used to think this was a bad idea: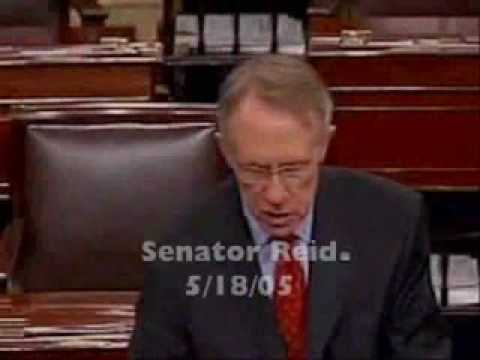 Category: Uncategorized |