John on October 3, 2011 at 2:30 pm
From Al Jazeera, the beat goes on in Greece: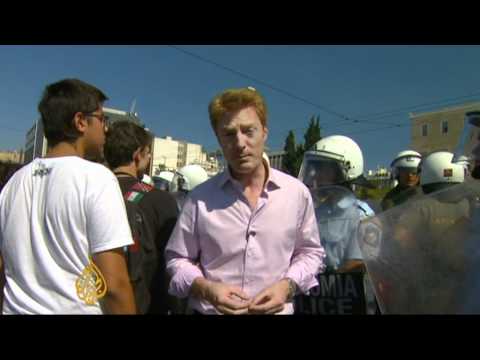 Not so different from the protesters in Manhattan who also feel that they shouldn't be asked to give up anything so long as there are a handful of rich people still doing well somewhere. Never mind that taxing the rich will barely leave a scratch in the deficit. This is an argument that's felt more than it is thought.
Category: Energy & Economy, Foreign Affairs |