John on August 21, 2011 at 4:30 pm
From Sky News:
Given what happened in Egypt, this woman is very brave to report there. Here's is Gaddafi's desperate message for supporters to rescue him: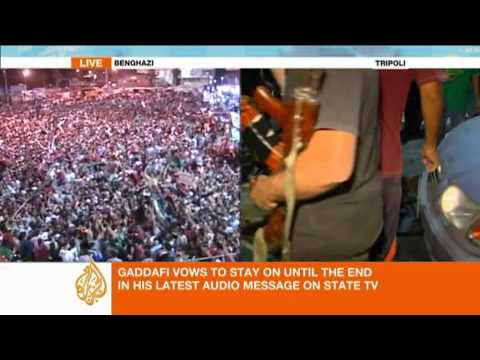 Gaddafi was scum. That said, what comes next? Or better yet, who comes next? Is there are Libyan George Washington on the scene or are we about to see another brutal strongman, or worse yet some sort of Islamic militant, take over?
Category: Foreign Affairs |