John on August 19, 2011 at 4:08 pm
Here's Duncan trashing Texas schools on Bloomberg TV: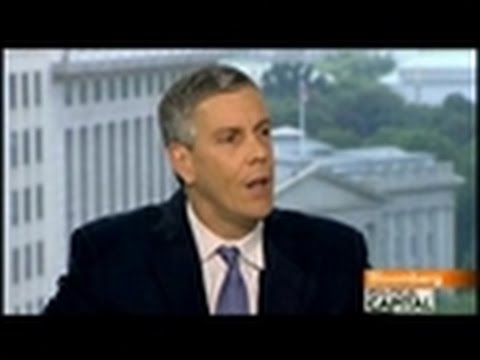 His claim about class sizes is false as Politifact verified.
His claim about dropout rates in Texas schools has less to do with the quality of the schools and more to do with the percentage of immigrants relative to other parts of the country. Iowahawk pointed this out convincingly back in March. Texas actually does better by Latinos than more liberal states like Wisconsin. Shouldn't the Sec. of Education know that?
Lest you think that the claim Latinos drop out at a higher rate is some sort of racist claim made by Republicans, here's the President saying the same thing on Univision this March:
Well I think the statistics show that Latino students are much more likely to drop out…[inaudible]…that they have lower test scores on topics like science and math that are critical for a 21st century economy…
What's disturbing is that Sec. Duncan is so transparently attacking the GOP front runner. But as with most of the other attacks on the Texas economy, this one fails the laugh test.
Category: Health & Education |