John on July 17, 2011 at 10:49 am
Remember the video in which Obama invites people to join "Barack and Joe" for dinner? That was part of an OFA/DNC raffle which was intended to draw donations. The clip was filmed in the White House Map Room where the President routinely gives press interviews and where he has recorded perhaps a dozen weekly "radio" addresses. At least some election law experts have suggested the White House went over the line.
Well, last week I found two more solicitation videos filmed by the President in the White House. The first clip was released last November one day before the election. Like the "Dinner with Barack and Joe" clip, this appears to be filmed in the White House Map Room. Watch and you'll see the President direct viewers to two different websites: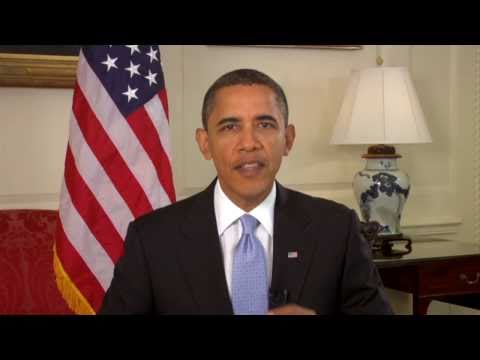 Both RaiseYourVote.com and Call.BarackObama.com are DNC websites. The first site is designed to help people register and make sure they get to the proper polling place. This seems fairly innocuous. The second website is a partisan call center exclusively for Democrats. After logging in to the site, you are asked to call other Democrats in your state to help get them to the polls. The site has since been retooled for Obama's reelection. Here's how it looks now:
My take on this was that soliciting volunteers would certainly be a violation of the statute which says one cannot solicit a "thing of value" from any room in which one performs official duties. However, I am hearing from some sources that volunteers may not be considered "a thing of value" under election law (go figure). So perhaps there's no violation here. I will just say that, to my knowledge, no President has ever made a direct appeal for partisan election volunteers from the White House. This may not be illegal but it certainly seems to be unique to this administration.
The second video I found is more troubling. Like the "Dinner with Barack and Joe" clip, this was paid for by OFA and is clearly aimed at a partisan audience interested in reelecting the President. This clip was filmed in the White House Library, just down the hall from the Map Room on the ground floor sometime in late April of this year: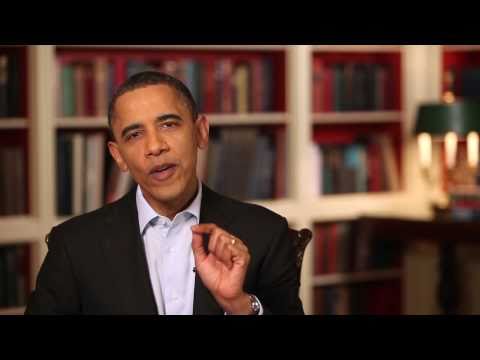 While the President does not directly ask for funds in this clip (he doesn't in the Dinner clip either) he does say this:
I will be a candidate for reelection in 2012 and I'm going to need each and every one of you to get involved…
Getting "involved" clearly means donating. If you follow the special web address associated with this video http://my.barackobama.com/Begin-Again-Video you can see how the clip is being used on OFA's website. It is embedded in a fundraising page. Right below the clip you're asked to "Please make a donation today."
It's pretty amazing to me that the President is being given a pass on this. This is clearly a fundraising video filmed in the same room where he has also filmed a number of his weekly addresses, including his very first one which appears below.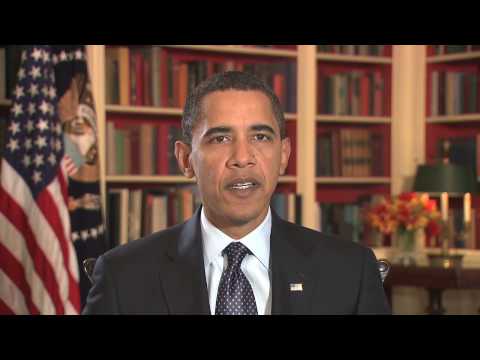 You'll notice that the first thing that appears on all these addresses is the Presidential seal. Regardless of what the White House claims, no other President has made such use of the White House for fundraising pitches.
Category: Uncategorized |