John on July 5, 2011 at 10:42 am
A couple months ago when the Obama White House had a public spat with Israel, there were reports that the tough language was coming directly from President Obama:
The dispute's dramatic escalation since then seems to have come at the direct impetus of Mr. Obama. Officials said he outlined points for Secretary of State Hillary Rodham Clinton to make in a searing, 45-minute phone call to Mr. Netanyahu on Friday.
You may recall that this eventually resulted in an embarrassing joint press conference where Netanyahu made his case to the cameras with Obama forced to sit and listen. The tension was thick enough to cut with a knife.
On the other hand, while Joe Biden is a frequent source of gaffes and amusement for the right I have to say his stance towards Israel sounds pretty solid in this clip. Listen to the first 2:30 of this: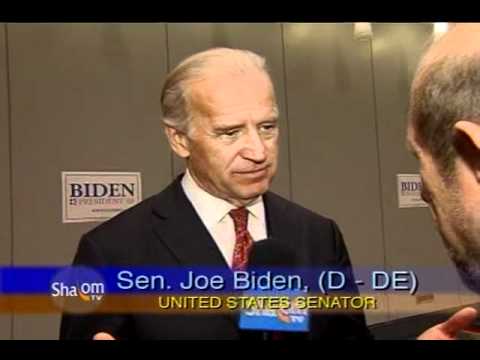 Note this is from 2007 when Biden was still running for President, but I think it's fair to assume this is still Biden's position. I guess that means there's a real division between the President and VP Biden on this issue. For once, I wish the President was taking advice from his VP.
Category: Foreign Affairs |