John on June 30, 2011 at 4:32 am
Here's a primer: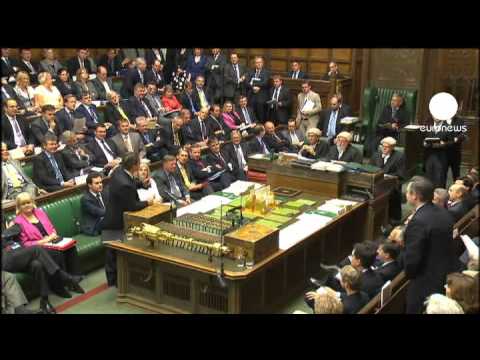 Why are they striking? Because of this:
In a bid to slash £2.8billion a year from the spiralling costs of public sector pensions, the Government is asking public sector workers to raise their monthly pension contributions from 6.4 per cent of salary to 9.6 per cent.

The Coalition also plans to raise the retirement age of public sector workers from 60 in line with the state pension age, which will be 66 by 2020 under current proposals.
Are they being asked for too much? Uh…not exactly:
Workers in private industry would need to put aside more than a third of their take home pay to match the gold plated pensions enjoyed by public sector workers, a study has shown.

And that is the case even after the changes which prompted today's strike, the report reveals, laying bare the full extent of Britain's pensions 'apartheid'.

Figures supplied to the Daily Mail show that a public servant on a starting salary of £22,000 will pay £176 a month under the new arrangements and can expect an annual pension of £26,633 at age 66, assuming average wage rises through his or her career.

But a private sector worker, earning an identical amount would have to pay £476 a month to get the same pension – almost treble the contribution of their public sector counterpart and more than one third of their £1,425 a month take-home pay.
The unions don't give a damn if it's fair. In fact, they are willing to shut down the entire nation if necessary to demand that it remain unfair and that taxpayers keep racking up more unsustainable debt so they can retire sooner.
Category: Uncategorized |