John on June 2, 2011 at 10:55 am
In the midst of Weinergate, with the eponymous representative refusing to involve the police or FBI in what he insists was a "prank," Hillary comes out to announce a major investigation of hacking into Google's network by China. Her solution is simple, call the FBI: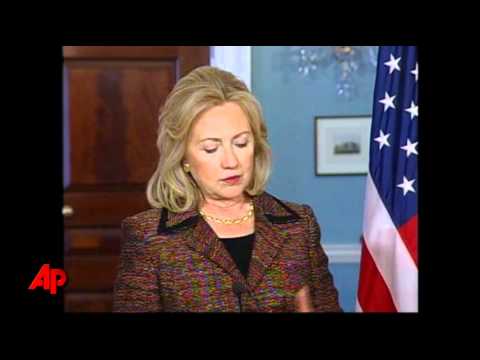 Of course Hillary is close friends with Rep. Weiner's wife Huma, who was her "bodywoman" (not as creepy as it sounds) for many years. When Hillary was chosen as Secretary of State, Huma followed her to the department and currently works as one of her senior advisers. In other words, it's very possible that Huma had some say in how to handle this very serious case of hacking.
While the timing of this is certainly just a coincidence, the contrast is striking. I can only imagine the private conversations taking place around Hillary's office. More on the Chinese security threat here:
US Secretary of State Hillary Clinton said Thursday that the US government is studying Google's "very serious" allegations of a cyber spying campaign originating in China.

"These allegations are very serious. We take them seriously. We are looking into them," Clinton told reporters after saying Washington was "very concerned" by Google's announcement.

China said Thursday it was "unacceptable" to blame it for a cyberspying campaign which Google said had targeted the Gmail accounts of senior US officials, journalists and Chinese activists.
Perhaps the Chinese should try to claim that they were just pranking us and see how that goes.
Category: Crime & the Law, Politics |