John on May 17, 2011 at 11:41 pm
I realize Newt has had a very bad week, but he regains some of my sympathy for putting up with crap like this. Frankly, I think this really crosses a line that shouldn't be crossed with public figures.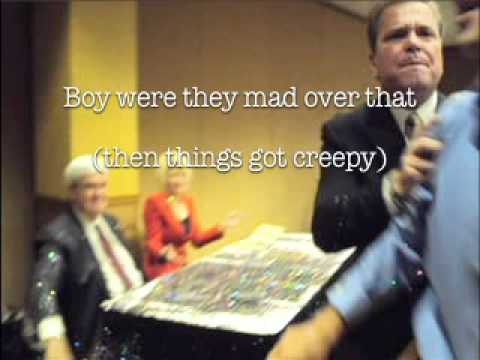 I wonder if this guy wasn't a little surprised he didn't get tackled. I wouldn't be at all surprised if that was his purpose. After all, it worked on George Allen.
BTW, this guy apparently has a history of stupid pranks like this. Here's one where he gave an anti-immigration speech to a small Tea Party event. Sort of clever I guess. In any case, it's just speech. But again, pulling something out of a big bag and dumping it over a candidate and his wife because you disagree with them is crossing a line.
Category: Uncategorized |