John on February 27, 2011 at 2:55 pm
I get that these folks are just making a stupid joke, but that wouldn't matter if these were Tea Partiers. Media Matters and Think Progress would have this clip up in the blink of an eye. So right back at 'cha.
I think this clarifies what the vibe is at these rallies. Even the people who don't get violent seem to be thinking about it and, quite possibly, eager for it.
Bonus Clip: From the same rally, a Chicago teacher who wants to stop Scott Walker's "fascist agenda." Maybe you ought to look that word up, pal. Fascism was actually a flavor of socialism in which the state took ownership of the means of production. Pretty sure Gov. Walker wouldn't support that. (starts at 2:40)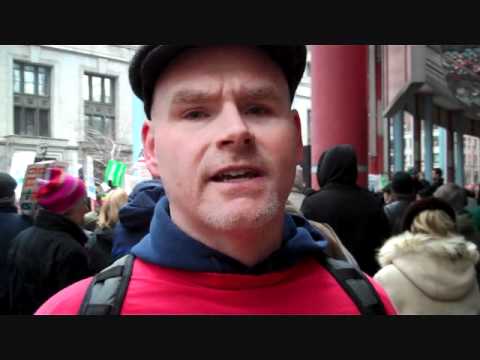 But watch through to the end for the woman who says "Democrats are independent thinkers as opposed to being robots."
Category: Uncategorized |