John on August 3, 2008 at 4:16 pm
Finally, a personal flying machine that works.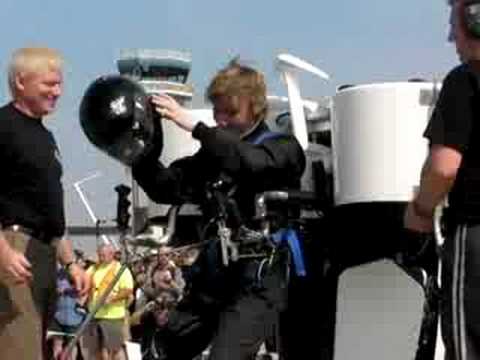 Looks dangerous but also like it would be a lot of fun. I wonder if the flight controls incorporate any kind of software to keep you from killing yourself or if it's seat-of-the-pants only. Here's the designer's website for more.
Category: Science & Tech |