John on February 1, 2011 at 8:33 am
A pimp, a prostitute and a left-wing organization eager to help cover up a crime–where have I heard this one before?
Lila Rose has another blockbuster undercover report on Planned Parenthood, this time in New Jersey. In an uninterrupted 10 minute clip, an office worker at the PP clinic explains how to get underage sex workers abortions and medical exams without arousing suspicion: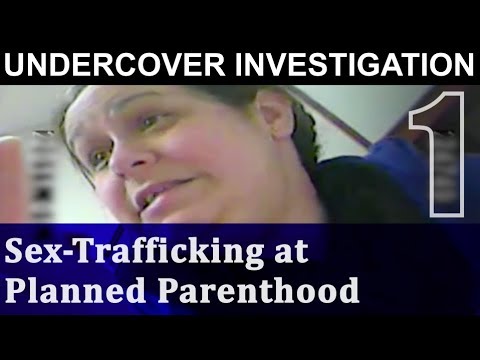 Here's what I was struck by most in this clip. At one point, the PP worker is asked what to do if a 14 year old needs an abortion. She pulls out a referral sheet which obviously came from a pile near the front of her desk and circles the name and address of another clinic nearby.
Recall that it was only a few weeks ago that the Philly abortion clinic of Dr. Gosnell was busted for doing illegal late-term abortions, literally having women give birth and then murdering the infant. One question Ace raised was where did he get his referrals? I suggested in this post that there were many nearby Planned Parenthood and independent clinics which were likely referring him work. I think this clip shows that's exactly what happened.
Congratulations to Lila Rose and her team on another successful sting operation. Here's hoping that pro-life Governor Chris Christie has something to say about this clip. The Republican House should look at it too. In an age of red ink, defunding Planned Parenthood seems like an easy choice to make.
Category: Pro-Life |