Morgen on January 26, 2011 at 10:40 pm
For "obnoxious radicals" like Danny Glover I guess this narrative will never die: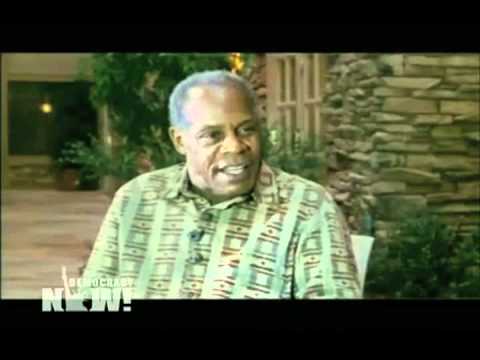 Transcript (from Democracy Now!):
Think about that violence now in relationship to what has happened in Tucson. You know, even though we know that this young man is just deranged in some way, there's the side that drove him to that act, with the kind of vitriol, the kind of nasty, just villainous violence that is happening. The violence that happened even during, you know, town hall meetings…during the healthcare crisis, the healthcare debate and everything, all this kind of violence. Then you take, again, that, the war, the wars—King talks about that, how that violence—that violence comes home. That violence comes home to haunt us.
Glover was at Sundance promoting a documentary he's co-produced called "The Black Power Mixtape", which features never before seen footage of founding Black Panther leaders such as Stokely Carmichael and Bobby Seale, along with commentary from contemporary activists/artists such as Angela Davis and (surprise) Harry Belafonte. With a soundtrack from one of the guys from The Roots (the band on Jimmy Fallon's show), I think it's safe to say that we will probably be hearing a lot more about this Very Important Film down the road.
But what this has to do with the violence in Tucson is beyond me – beyond all reason in fact. I suppose it's a convenient fantasy for Glover to believe that a deranged lunatic like Jared Loughner was driven to act by the angry throng of sign-waving senior citizens and denim-wearing rabble rousers found at most town hall events in 2009. Since it coincides with what I presume is his belief that black militants in the 60′s were driven to act – justifiably of course – by violence and other injustices inflicted on them. The central tenet for radical socialists such as Glover is that conservative, predominantly white (racist!) Americans are at the root of all evil in the world.
Forget that Jared Loughner is probably only slightly less liberal than Glover is himself. And that most of the actual acts of violence at town halls were committed not by, but against conservatives, by union thugs and other leftists. The truth just does not matter. Leftist militancy and violence is something to be celebrated, while conservatives are slandered for an act they had absolutely nothing to do with.
Category: Politics |