John on June 15, 2008 at 10:24 pm
I've been pretty tough on Obama, particularly his comments about his grandmother being a "typical white person." It suggested to me that the "post-racial" candidate label was a fraud. So I have to give credit where due. Obama gave a father's day address in his new church today and actually addressed the problem where it's most evident, i.e. in the black community: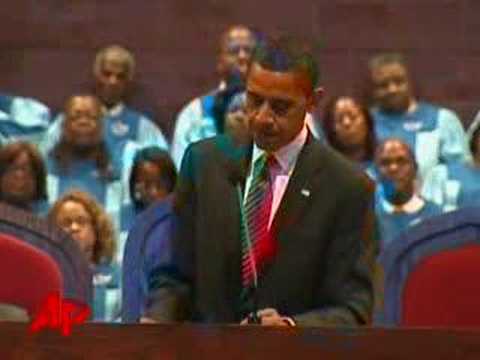 It's sad that this is an act of political courage today, but credit to Obama for risking some standing with his base and speaking the truth. I still think electing him is a risk America should not take under any circumstances. His judgment on important issues is lacking. But it's encouraging to know he's not a completely empty liberal suit.
[HT: Sweetness and Light]
Category: Politics |