John on December 6, 2010 at 10:33 pm
Now this is a student protest I can get behind. The brave students of Tehran University chose Dec. 7th, which is Student Day in Iran, to protest their oppressive regime:
According to this English language report, they are chanting "Death to the Dictator" and also "Students die, but will not accept humiliation." Can you imagine the courage it would take to do something like that in Iran?
Americans are with you, Iranian students. Don't give up hope.
More video from the scene: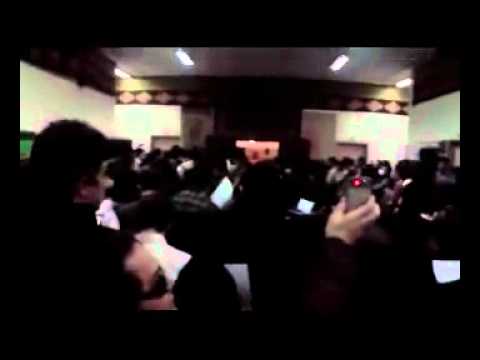 Category: Foreign Affairs, Islamic Jihad |