John on December 4, 2010 at 6:19 pm
Student protesters in Nottingham, England occupy a retail store and harangue Christmas shoppers with chants and bullhorns.
They want to take from the rich and give to…themselves. I'm not sure that's exactly how the story went. Somehow demanding a free college education (or a freer one) doesn't strike me as very heroic.
Here's another similar clip from a store in London. As you can see, a scuffle breaks out between protesters and security: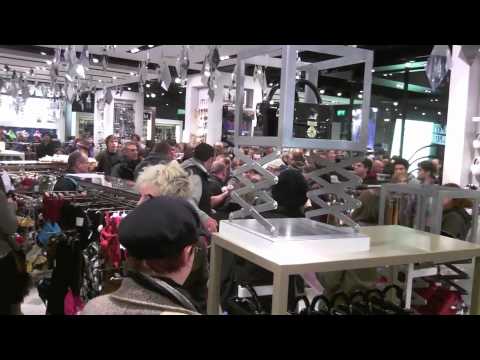 Category: Uncategorized |