John on September 25, 2010 at 7:24 pm
You know what's really different about the new conservatives? They don't back down.
That goes for Chris Christie who shocked the world by standing up to a teacher who complained about her wages. It goes for Andrew Breitbart who stood up to ACORN and, more recently, the bussed in protesters at an event where he spoke. And it goes for Allen West who is running for Congress in Florida.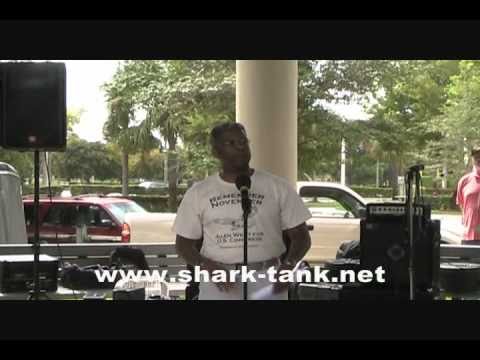 I don't think the lefty pols who are taking pot shots at him know what they're dealing with here. It obvious to me from just watching a few clips that Allen West has no reverse gear. And I mean that in the best possible way. Here's what West himself has to say about the current attempts to assassinate his character:
Yes, I am currently experiencing the politics of character assassination but my response is a familiar one……."Give me Liberty or Give me Death" as I will not succumb nor surrender my Country, the United States of America.
If the left is thinking this is someone who is going to fold under criticism, they really are delusional.
[HT: The inestimable Melissa Clouthier]
Category: Politics |