John on January 31, 2008 at 11:33 am
The Anchoress reminds us all of that half-time a few years ago when the greatest band in the world (who happen to come from Ireland) captured the American zeitgeist perfectly.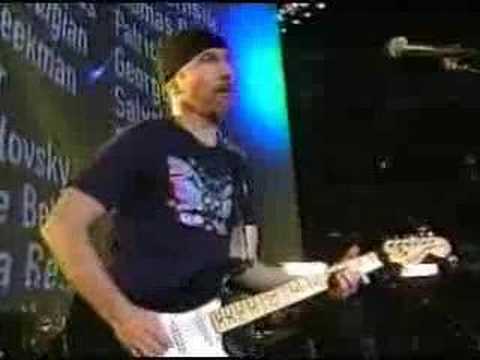 I know people love to hate him, but Bono is the only guy in the world and U2 the only band who can walk into the center of American gladiatorial and commercial combat and turn the whole thing into a reflective worship service. In a very real way, this is witnessing a miracle.