John on August 27, 2010 at 10:32 am
The outlook is grim:
After some improvement in the data over the spring and early summer, the recent news is describing an economy growing below 2%. While technically not a double-dip recession, the recovery could be so weak it will feel like another downturn…

The new twist is that Wednesday's data suggest the cloudy outlook is curtailing spending on business equipment. New orders for non-defense capital goods excluding aircraft plunged 8.0% in July, wiping out the gains of the previous two months.

[...]

New home sales followed existing-homes down a deep hole in July. Purchases of new homes plunged 12.4% to a record low annual rate of 276,000.
The result of all this bad news is that the dreaded double-dip is back on the radar of professional economists:
The recent spate of bad numbers gives ammunition to those worried about a double-dip recession. One negative shock could cause real GDP to contract again. And while the consensus view discounts that scenario, economists are increasingly assigning the probability of a double-dip within their forecasts. Economists at Goldman Sachs, for instance, put chances of a return to negative growth between 25% and 30%.
They talk about a "negative shock" sending us into a tailspin. We're one Al Qaeda incident away from disaster. We've dodged two bullets in the past year. Will we continue to be this lucky?
I suspect America might be looking for a new chief executive come 2012, someone with a track record of making the budget numbers work. Someone who doesn't back down from a fight. Someone who believes in the core message of limited government that will resonate with Tea Partiers, Republicans and Independents. Only one name comes to mind: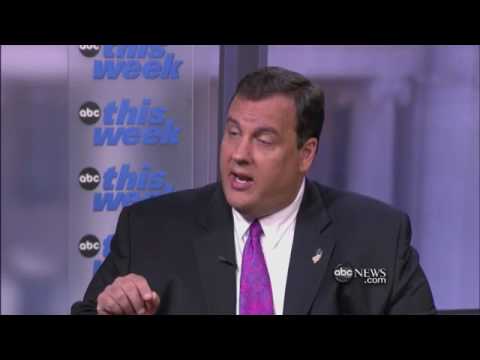 Category: Energy & Economy |