John on July 9, 2010 at 11:50 pm
Here's the video of the quote I published earlier: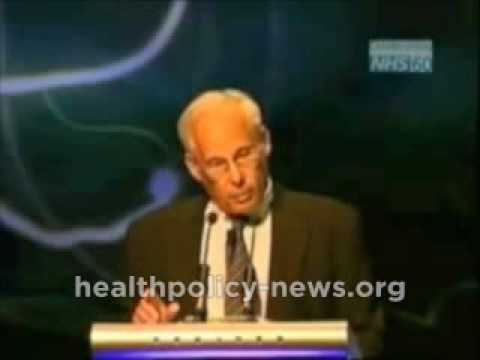 And here he is again from a film called Money Driven Medicine:

Don Berwick #5: Markets Mean Competition from Century Foundation on Vimeo.
He clearly sees free markets as the enemy in health care. Competition doesn't drive innovation in his view, it tramples patients. Meanwhile, the opposite of competition is…"love." I kid you not.

Don Berwick #9: "Health Care is More about Love" from Century Foundation on Vimeo.
There's a lot to be said for love, but the idea that it's the solution to a better health care system seems dangerously naive to me. Hardly anyone faces the rigors of medical school (not to mention the costs) out of love. Few would likely do it without the promise of significant remuneration.
I have no doubt that Berwick can make the system run cheaper. That's easy. Just cut services, make people wait and remove the incentive for competition to make care uniform. That's clearly what he plans to do. The cost in terms of innovation is likely to be tremendous.
Category: Uncategorized |