John on June 21, 2010 at 6:51 pm
I'm not ashamed to say that I've liked Devo, ever since I first heard Jocko Homo. Most people know Whip It and that's about it. That's a shame because they actually had a handful of quite good pop/rock songs. One of my favorites was Gates of Steel. I had the live version on a 45 back when those used to exist. I was later disappointed when I heard the studio version, it lacked the energy–the frenzy really. There are several live recording of this including two different ones on the Devo live album. If this isn't the one I had on vinyl it's pretty close: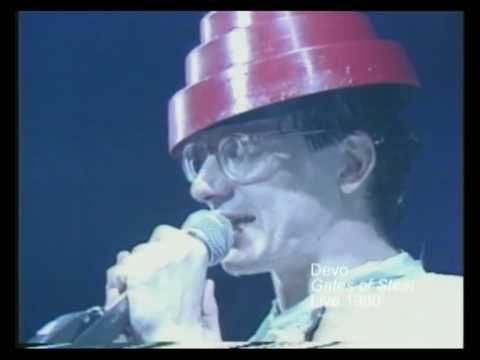 Love this verse in particular:
the beginning was the end
of everything now
the ape regards his tail
he's stuck on it
repeats until he fails
half a goon and half a god
a man's not made of steel
Devo has a new album out. Haven't heard it yet.
Category: Uncategorized |