John on May 11, 2010 at 1:21 pm
Watch as Lars Vilks, the cartoonist who drew this is attacked: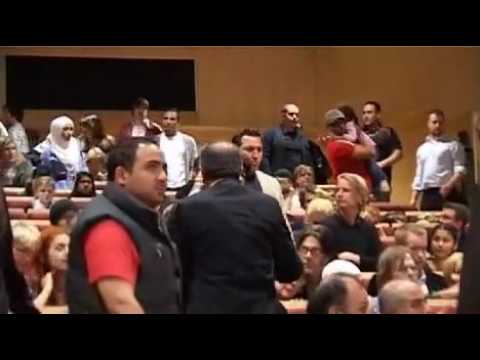 He was "head butted" to the ground by someone who lept out of the front row. Two people have been arrested.
Listening to the crowd shout "Allahu Ackbar" gives me the creeps.
Category: Religion & Faith, Secularism & Socialism |