John on April 7, 2010 at 11:06 am
Well, she sees the problem. That's a good start: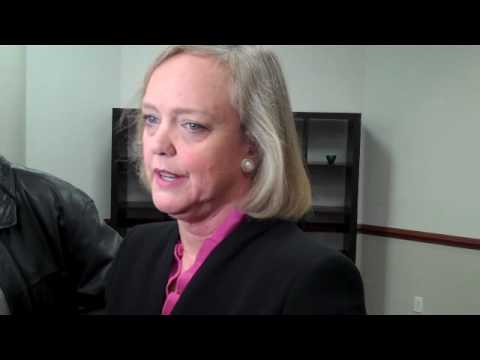 Here she is saying pretty much the same thing in the OC Register a few weeks ago:
On pension reform, we need to align public employee retirement benefits to those available in the private sector. New state workers should receive a 401(k)-style defined-contribution plan. For most existing state workers, we need to increase the retirement age from 55 to 65, require longer vesting periods, and ask them to contribute more to their retirement benefits.
Talk is good, but it's worth noting that Whitman apparently worked behind the scenes to kill a pension reform ballot measure earlier this year. Is this a case of the best being the enemy of the good or something else? The unions that are fighting pension reform would certainly turn on Meg if she'd supported it. Right now she's trying to get elected and spending a lot of her own money to do it. Will she actually follow through on reform if she wins?
Category: Politics |