Scott on February 11, 2010 at 8:35 am
A good friend of mind just sent this to me.  I can't vouch for it being 100% accurate, but I checked a few of its numbers and they all seem to match with public information.  When taken as a whole, it is unnerving to see the country go darker and darker (towards higher numbers of unemployment).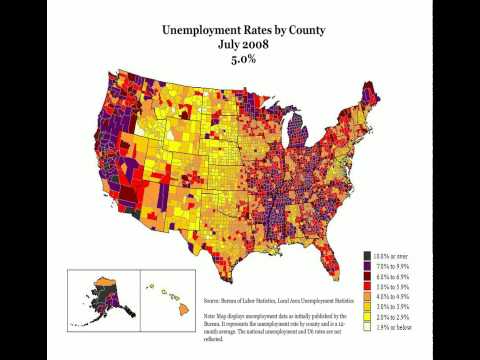 If you want to see it in a larger format, try the link to the actual page here.
Category: Energy & Economy |