John on July 16, 2007 at 4:27 pm
In case you've missed it…Scratch that. It's not possible to miss it given the wall to wall media coverage. Victoria "Posh" Adams/Beckham has arrived in America. This is an even bigger deal than Britney Spears shaving her head.
Drudge links to this wonderful trashing of Posh's reality TV show:
Tonight's special opens with Victoria – a former Spice Girl who had the great, good fortune to marry the world's best looking man – fretting over how much she has to do to prepare to move to America. She's got to find a house and a manicurist! Oh, the pressure.

The announcer then informs us that everything we thought about Victoria Beckham is probably wrong! Really?

I, for one, have never thought anything about Beckham – and now, I think even less.
Something tells me tabloid fame isn't as translatable from one country to another as some would think. Once the splash is over, I expect Victoria to be out of the news and bored very quickly. I could be really wrong about that. I guess we'll see.
I'll give credit where due though. She's easy on the eyes: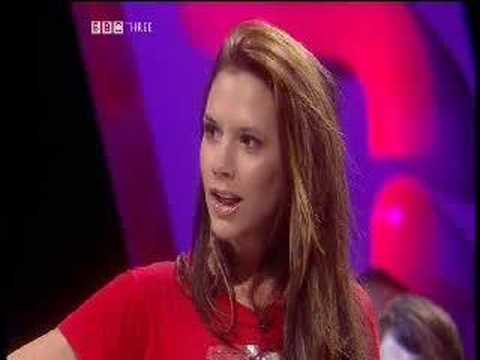 Category: Popular Culture |