Morgen on January 15, 2010 at 11:31 am
Update and Correction (1/16): Ed Morrissey and others have suggested that the original headline to this post ("Coakley Admits She 'Looked the Other Way' on Immigration Law") misrepresented Coakley's statement. Because she was referring to society at large looking the other way with regards to the plight of undocumented immigrants, rather than her own policy as Attorney General of MA. In retrospect, they have a fair point and so I have changed the headline (although of course there is no way of knowing exactly what Coakley was thinking when she made this statement).
It is clear however, especially if you listen to the entire interview segment related to immigration embedded below, that Coakley has little if any regard for current federal immigration law and policy. By stating that she "always paid attention to the person, not their status" and by talking about the "hundreds of thousands" of undocumented residents in MA who "don't break the law". As if they have not broken the law by their very presence. So in actuality, her policy has been to look the other way.
But guess what – this is really no different than the law enforcement policy here in California and I'm sure many other states as well. It is a national quagmire in need of a bi-partisan solution. But like I said in my original post, the majority of Americans have made clear that they expect credible border security to be a central component of any immigration reform legislation. And I stand by my statement that Coakley does not seem serious about this issue in the least.
…
This is an excerpt from a radio interview on Nov. 17, 2009 with Mindy Todd of WGBH-Boston (NPR):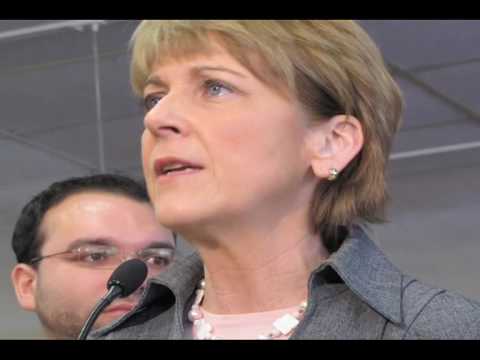 Transcript:
Todd: Where do you stand on immigration reform?

Coakley: I think we need it. And I think we have for too long looked the other way. I think we've had a federal policy that doesn't make sense. I firmly believe that we need a good pathway to citizenship. And I know serving as district attorney we always paid attention to the person and not their status…

Todd: How do we secure the borders? How do we stop more undocumented workers from… [crosstalk]

Coakley: I agree that's an important piece of it. And our policy should be to make sure that we have appropriate visa policies for workers that we need in particular parts of the country. But we're always going to have open borders and it's going to be difficult…
I edited the clip for brevity and to highlight the key segments related to her views on immigration reform. You can listen to the entire interview here, or if you'd like to hear the entire segment related to immigration click on the link below:
[audio:http://www.verumserum.com/media/2010/01/Coakley.mp3|titles=Coakley on Immigration]
Not that this comes as a surprise to anyone, I'm sure, but it seems clear that Coakley is a full-on open borders, amnesty proponent. The NPR host even tried to help Coakley out by asking her the follow up question about border security. But in her response, Coakley's only genuine concern seemed to be that we keep terrorists from crossing the border. But that anyone else who wants to transit illegally should be able to "come and go" with impunity I presume.
Perhaps Coakley's views represent prevailing sentiment in Massachusetts, but I hope not. If she is elected, Coakley will represent a key vote on any future immigration reform legislation. I think there is still a remote possibility of bi-partisan support for common-sense immigration reform. But serious and credible border security will have to be a central part of any legislation. And it's clear this is not an issue that Coakley takes seriously.
Category: Immigration, Politics |