Morgen on December 21, 2009 at 5:56 pm
As you are probably already aware, Democratic Senator Ben Nelson caved over the weekend on his objections to the Senate health based on abortion coverage. Nelson had originally insisted on language matching the Stupak amendment from the House bill, which would effectively ban abortion coverage within any government-funded health insurance plan. The "compromise" Nelson ultimately agreed to is virtually identical to the much weaker language from the original Senate Finance committee bill, with the most notable exception being that individual state insurance exchanges will be able to opt-out from including plans which cover abortion. (But this will require state legislatures to pass new laws restricting this coverage, setting off a perpetual battle between pro-life and pro-abortion activists across the country.)
The basic compromise however is an accounting gimmick, where the federal government will require that all participants in the new insurance exchanges – men and women of all age groups – contribute a separate "abortion premium" to cover the cost of elective abortion services. In other words, the federal government will legally compel you to contribute funds exclusively designated to pay for abortion into the new government-run system. Regardless of whether you have any personal need or desire for abortion coverage, and regardless of whether you have any religious or moral objections to abortion.
Health Secretary Kathleen Sebelius explains how it will work in an interview with BlogHer earlier today: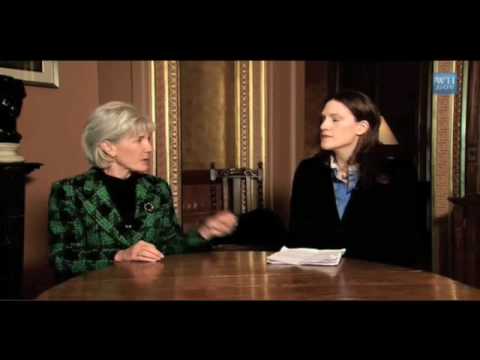 So let me get this straight. If the federal government requires me to pay taxes, and then uses these funds to subsidize or reimburse an insurance plan which provides abortion coverage, then this is wrong. Because "public funds" would be used to pay for abortion.
But if the federal government requires that I obtain insurance in the new insurance exchange, and mandates that I pay a separate premium purposefully designated to pay for abortions for those that obtain them, then this is somehow OK?
As far as I'm concerned all they've done is cut out the middle man. In fact, I find this compromise arrangement even more offensive since whereas tax dollars are pooled to pay for innumerable government goods and services, without any specific accounting, under this new arrangement participants in the insurance exchange will know beyond a doubt that their financial contributions are being used to terminate the lives of unborn children.
For anyone who is opposed to abortion this is a sickening prospect. And someone like Senator Nelson who has consistently positioned himself as a pro-life candidate in Nebraska should be ashamed of himself for brokering this compromise.
Category: Health & Education, Politics |