Morgen on December 16, 2009 at 10:20 am
The Copenhagen climate conference (COP-15) has been rumored to be on the verge of collapse since last week due to dissatisfaction amongst a large bloc of developing nations – the "G-77″ – over the direction that the U.S. and other industrialized nations seem to be heading with the political agreement. Most of the reports that I have seen in the mainstream media have characterized the G-77′s primary dispute as being over the amount of foreign aid which will be made available to help offset the cost of climate change mitigation in the developing world. This conjures an image of foreign investments for poor nations which otherwise would not be able to afford the types of green technology and energy solutions necessary to reduce carbon emissions. Which seems reasonable enough if one agrees with the objective of this whole affair (which I do not).
However, this is not the full story – in fact it's not even half of the story. The G-77 is not looking for money for green investments – they are looking for something a little more fundamental: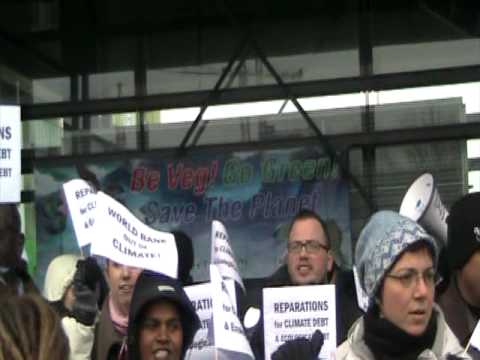 Excerpts:

Pay up! Pay up! Pay up for climate change!

What do we need? Reparations!

When do we need it? Yesterday!

What do we need? Reparations!

When do we need it? Now!

[Couldn't make out the chant at the end - anyone?]
Surprise, surprise, surprise (not really). This is a global shakedown to "spread the wealth around".
In fact, if there is any question as to whether the leaders of developing nations would be this self-serving (lol), they are also adamantly opposed to any new agreement in Copenhagen superseding the Kyoto protocol. For the simple reason that the Kyoto protocol placed the primary burden of climate change mitigation on the industrial nations. They want the cash – but they don't want any new commitments.
It's all about the Benjamins.
My source for this video is worth noting too. The U.S. has it's own reparations movement. Turns out that the NAACP decided to make a little trip over to Copenhagen. The video above is from their "Climate Justice Initiative" blog. I'll let an NAACP rep explain the purpose of their mission in Copenhagen: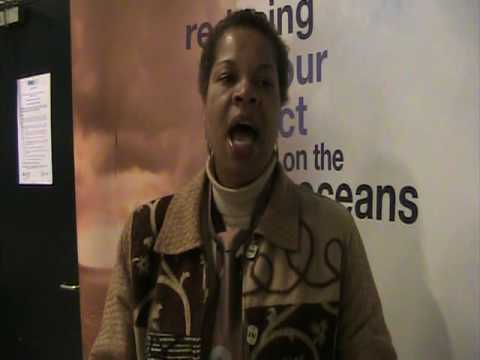 Environmental justice is the new economic justice. They just want to make sure they get a piece of the action.
Category: Climate Change & Environment |