John on November 16, 2009 at 10:06 am
The Centers for Medicare and Medicaid Services report on H.R. 3962 is only available as a password protected pdf. So it's possible to read the report, but it's impossible to cut section of it out for comment. As a result, some portions which should be getting more attention have gone relatively unnoticed in the blogosphere.
For instance, this bombshell appears near the end of the report (page 15):
In estimating the financial impacts of H.R. 3962, we assumed that the increased demand for health care services could be met without market disruptions. In practice, supply constraints might interfere with providing the services desired by the additional 34 million insured persons. Price reactions — that is, providers successfully negotiating higher fees in response to the greater demand–could result in higher total expenditures or in some of this demand being unsatisfied. Alternatively, providers might tend to accept more patients who have private insurance (with relatively attractive payments rates) and fewer Medicaid patients, exacerbating existing access problems for the latter group. Either outcome (or a combination of both) should be considered plausible and even probable.

The latter possibility is especially likely in the case of the higher volume of Medicaid services. Despite a provision to increase payment rates for primary care to Medicare levels, most Medicaid payments would still be well below average. Therefore, it is reasonable to expect that as significant portion of the increased demand for Medicaid would not be realized.
In other words, ObamaCare will not be the first bill in history to bypass the law of supply and demand. Since the supply of services (doctors, nurses, facilities, etc.) is fixed in the near term, expect price spikes, rationing, or both.
Contrast that with Senator Mark Begich on the floor of Congress just three weeks ago. He decryies the "myth" of rationing, claiming it is a "scare tactic" propagated by those against reform. Someone get this guy a copy of the CMS report.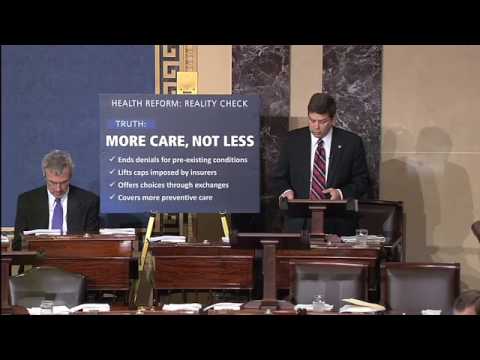 Category: Health & Education |